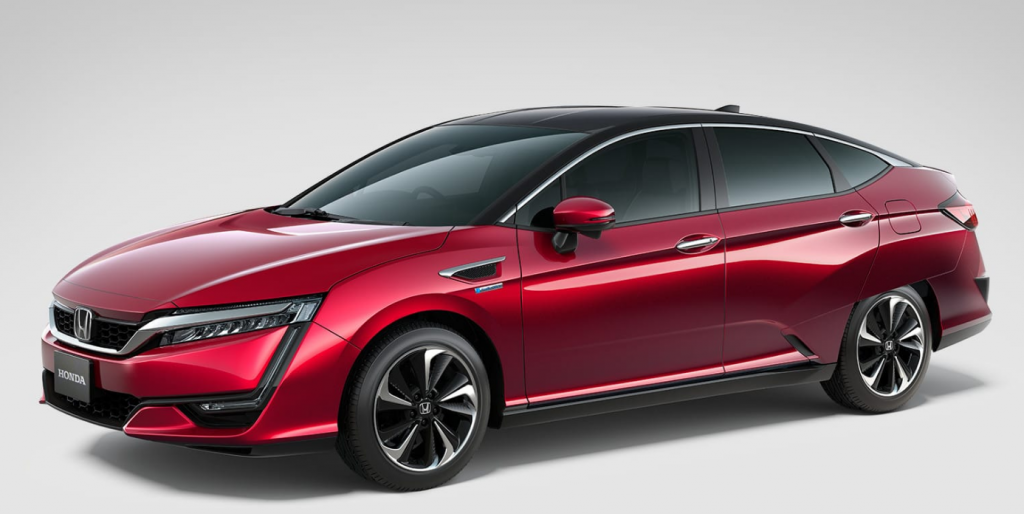 The Honda Clarity Fuel Cell is among a very select group of fuel cell vehicles that run on hydrogen available. This model only has limited availability, but it gives us a glimpse of the future. The Clarity seamlessly combines the hydrogen-powered engine with the latest technologies and features you would expect from a Honda. This is a vehicle that you can easily forget is a fuel cell until it comes time to refuel.

Understanding the Fuel Cell System
Since fuel cell vehicles are so uncommon, the average Florida driver might not necessarily understand how they work. Hydrogen is stored in the fuel tank onboard the Clarity, and the system brings in oxygen from the air. These elements then are converted to water. The process produces electricity, which can power the model's electric drive motor. You don't notice the production of water since it releases as steam, a completely harmless byproduct. The system in the Clarity has the best range of all battery-electric vehicles, 366 miles.
Modern Center Display
The Honda Clarity Fuel Cell proves that you can enjoy the latest technology in an environmentally friendly vehicle. After all, the center display has connectivity for both Apple CarPlay and Android Auto.
Honda Clarity Fuel Cell Interior
The Clarity's interior features a comfortable space with ample room to stretch out. To keep you on track, the display where you would find traditional gauges is easy to read and provides graphic feedback. The head-up display shows you information right on the windshield. In fact, the entire cabin design makes life easy on the driver with all the necessary controls at your fingertips. There is seating for five with attention to details like fine stitching on premium soft-touch materials. The trunk even has enough room for multiple pieces of luggage.
Although you can't buy the Honda Clarity Fuel Cell in Bradenton, Florida, the team at Hendrick Honda Bradenton can help you find another highly efficient Honda.