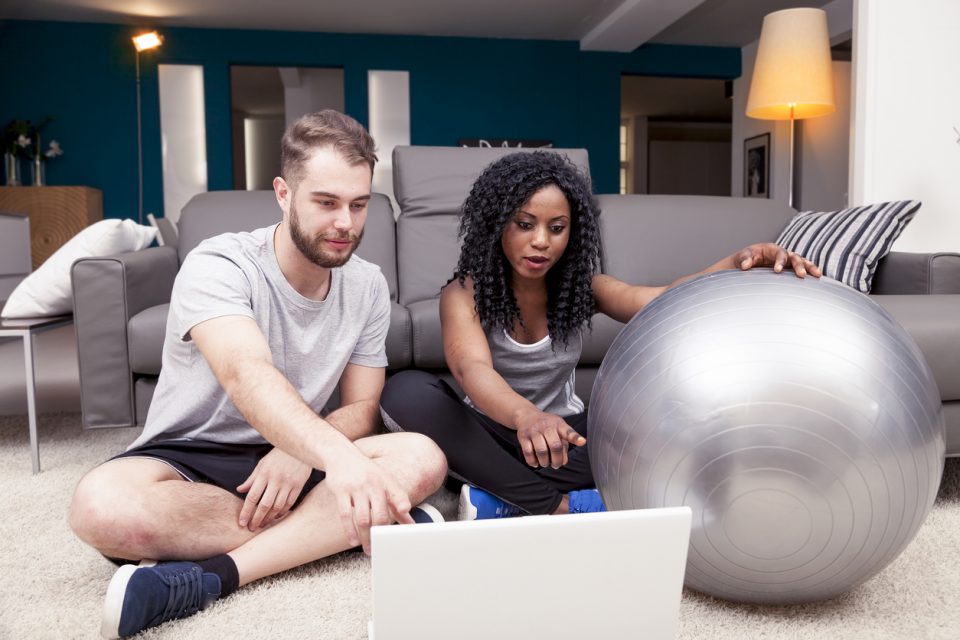 Sometimes, even fitting a quick workout into your body day isn't ideal. However, with these modified exercises, you have no excuse! In fact, you can have the "luxury" of working out with no pressure in the comfort of your own home. Check out these great ways to workout without even leaving your house.

Running Steps
Are you a busy parent struggling with your household duties?  Do you find yourself unable to find the time to take care of your body while taking care of your kids'? Well, this exercise circuit is going to become your new best friend. Whether in the comfort of your home or in the office, you can utilize the staircase for the ultimate cardio workout. Simply throw on your workout pants and shoes while pumping yourself up to an upbeat playlist. Next, run up and down the steps several times to get your heart rate pulsing.
Usually, running up the steps for a couple of minutes without stopping will get you sweating and makes for the ultimate warm up. Make sure you wear footwear with grip to avoid slipping. For the best results rest for two minutes, so that your legs don't turn into jelly. Also, add on an extra 30 seconds to your routine each week to increase your endurance! Like most people, you might be a busy person and may struggle finding time to fit in a workout. However, working out with your own stairs seems pretty easy for most!
Commercial Break Cardio
Even when you are in your most relaxed and lazy state, working out can be quick and painless. First, throw on a TV show and during each commercial give yourself something active to do. For an example, you could do: push-ups, jumping jacks, burpees and other quick activities. Ideally, you want to do these routines 1-3 times during at least an hour-long show. You can switch up the exercises you do and utilize the couch or bed for head/neck comfort and arm dips. Working out while you are relaxing isn't entirely ideal, however, this is the perfect way to multitask. After finishing up your exercises you will not have missed a beat on your weekly special shows and have gotten in a nice 15-20-minute workout! For the total lazy person, use this link for couch exercises that might be helpful.
Sun Salutations and Bed Motivations
Yoga can seem like it requires your complete and utter focus, yet you can practice a few quick poses while still in your pj's! Many studies have found that it doesn't matter where you are doing the yoga if you are doing it right! For those who have a tough time getting out of bed in the morning, using these quick twelve poses will help you start your day the right way! Check out this link here to see what kind of poses you can perform from the comfort of your own bed.
Hendrick Honda Bradenton
If you are looking not only to make your schedule more flexible, but your body as well, check out the following helpful guides here. With your new summer body, you're going to need something new and shiny to go along with it. How about a brand new Honda vehicle? For the car that you're looking for and all of your automotive needs, make sure you stop by Hendrick Honda Bradenton. Our dealership is located in Bradenton, FL, and we are ready to serve you, today.