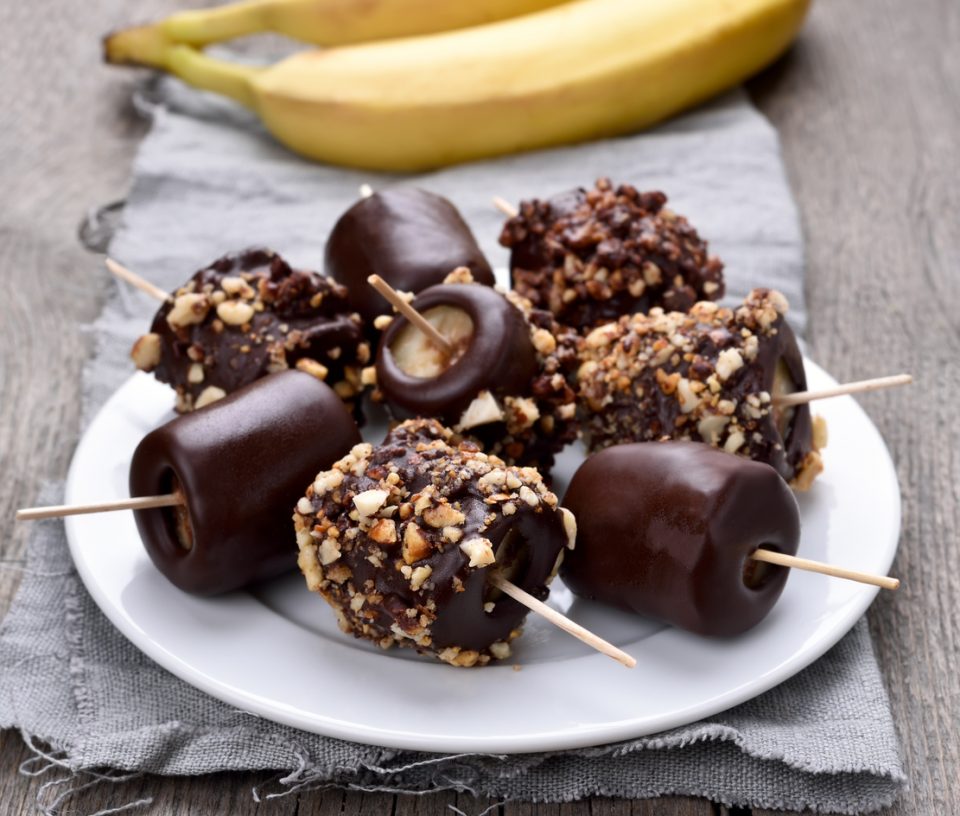 Who doesn't love eating sweet treats? However, with the new year here, you might be aiming to stay away from junk food so that you can reach your health goals. Don't worry, though. Eating healthy can still be satisfying! Try out these healthy alternatives to junk food and satisfy your taste buds without the guilt.

Hearty Oat Cookies
You'll need: ½ cup of whole-wheat flour, ¼ cup of all-purpose flour, ½ cup of granulated sugar, ½ tsp of ground cinnamon, 1 pinch of Kosher salt, 1 cup of quick-cooking oats, 1 cup of unsweetened shredded coconut, ½ cup of walnuts, ¼ cup of golden raisins, ¼ cup of dried cranberries, ¼ cup of pumpkin seeds, ½ cup of unsalted butter, 3 tbsp of honey, ½ tsp of baking soda, 3 tbsp of boiling water
Step 1: Heat your oven to 350 degrees F. Then, line 2 baking sheets with parchment paper.
Step 2: Take a large bowl and whisk together the flours, sugar, cinnamon, and salt. Next, add the oats and coconut and toss them together to combine.
Step 3: Fold in the walnuts, cranberries, raisins, and pumpkin seeds.
Step 4: Melt the butter and honey in a small saucepan. Then, take a small bowl and combine the baking soda and boiling water. Afterward, add this to the butter mixture. (The mixture will become a bit frothy.)
Step 5: Next, make a well in the center of the oat mixture. Pour the butter mixture into the well and mix the ingredients together.
Step 6: Using wet hands, form the cookie mix into balls (about 1/4 cup each). Place the cookie balls onto the previously prepared baking sheets, spacing them 1 1/2 inches apart.
Step 6: Gently press each ball down. After pressing, each ball should be about 1/2 inch thick.
Step 7: Bake until the cookies are golden brown. This should take 15 to 17 minutes. Let the cookies cool completely on the baking sheets and enjoy.
Low-Calorie Strawberry Ice Cream
Calories: 70 per serving
Serving Size: 1/2 cup
You'll need: 1 lb. of frozen strawberries, 1 cup of 2% plain Greek yogurt, ¼ cup of sugar, ½ tsp of vanilla extract, extra strawberries for topping
Step 1: Take a food processor with the knife blade attached and pulse 1 cup strawberries until they are finely chopped.
Step 2: Transfer the chopped berries into large metal bowl.
Step 3: Puree the yogurt, vanilla, and remaining frozen strawberries in food processor until the mixture is smooth. Next, transfer the ice cream mix to the bowl with the chopped strawberries. Stir together until well combined.
Step 4: Cover and freeze your ice cream until firm. (This should take about 1 hour). Garnish with the extra strawberries and enjoy.
Dark Chocolate Peanut Butter Banana Sandwiches
You'll need: 2 medium ripe bananas, 1/4 cup of creamy nut butter of your choice, 3/4 cup of baking chocolate, 1 1/2 tablespoons of coconut oil
Step 1: First, cover a baking sheet with parchment paper. Then, slice each banana into thin slices, arranging half of the pieces onto the baking sheet.
Step 2: Next, spread the peanut butter onto each banana slice and cover each slice with another slice, creating a sandwich.
Step 3: Place the banana sandwiches in the freezer and allow them to settle for about 30 minutes (or until frozen).
Step 4: Place the coconut oil into a microwave safe bowl and microwave until it's melted. Afterward, stir in the chocolate and continue to microwave until the mixture is smooth.
Step 5: Use a fork or spoon to cover each frozen banana sandwich with melted chocolate. After covering each one, place it back onto the sheet and allow it to settle. (If you'd like, you can sprinkle nuts on top before the chocolate hardens).
Step 6: Freeze the banana sandwiches for one additional hour and enjoy!
Don't deprive yourself of delicious treats. Try out these healthy alternatives and make them part of your 2018 routine! Just by switching from unhealthy snacks to these low-calorie options, you'll be reaching your health goals in no time. The professionals here at Hendrick Honda Bradenton wish you an amazing year and a successful health journey!