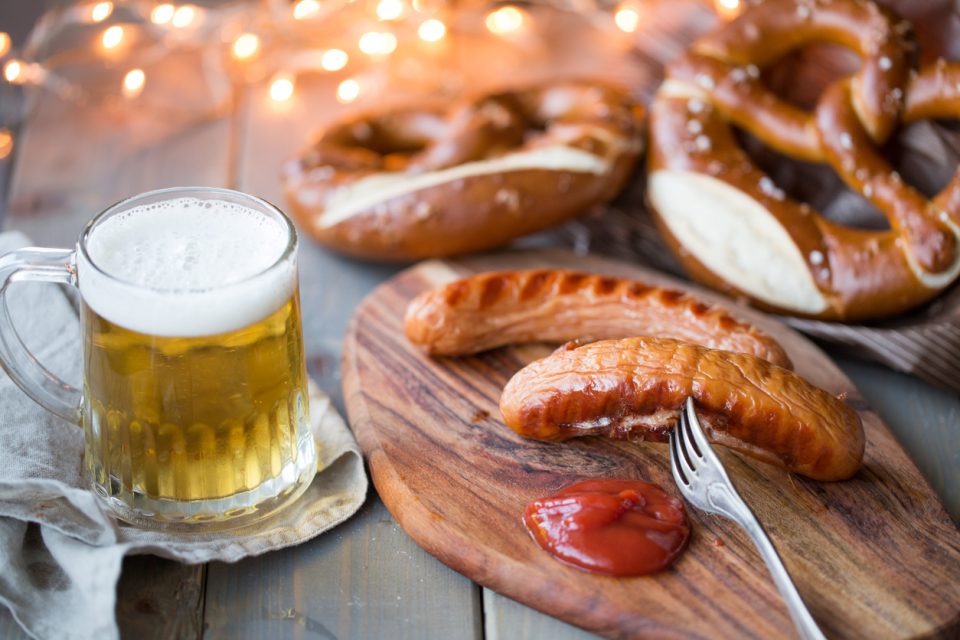 Saint Patrick's Day is right around the corner. Luckily, there's plenty to do in and around the city of Bradenton, so you'll have no problem figuring out ways to celebrate. Even so, we've compiled a list of Bradenton bars to make your planning even easier. Check out where we'll be celebrating Saint Patty's Day on March 17th and get ready for some fun!

The Lost Kangaroo Pub
Head on over to The Lost Kangaroo Pub and prepare for a night to remember. At this local bar, you can experience soulful music while discovering delicious new drinks with friends. Indulge in their unique menu items, which feature specialty beers including Oatmeal Raisin Cookie, Old Speckled Hen, and Smashed Pumpkin. There's so much to enjoy at this local hot spot. You definitely won't be disappointed when you stop by for a visit.
Take a look at their beer menu and be prepared for your order on Saint Patrick's Day.
Paddywagon Irish Pub
Experience good drinks and good vibes at Paddywagon Irish Pub. This Bradenton bar is the perfect place to go when planning a night out on the town. When you visit, you'll enjoy refreshing drinks along with a neighborhood feel. Stop by and experience all that Paddywagon Irish Pub has to offer.
O'bricks Irish Pub and Martini Bar
Gather around at O'bricks Irish Pub and Martini Bar. Whether you are on the hunt for a refreshing drink or a tasty meal, this location has got you covered. O'bricks serves brunch, lunch, and dinner – whipping up flavorful options that will make your mouth water. Here's some of what you can expect when you take a glance at their menu:
Brunch: The AM Patty Melt, Eggs Mexicali, Eggs Florentine ; Brunch Mimosas, Bloody Mary
Lunch: Firecracker Shrimp, The Crab Cake, Mike Carter's Original Wings, Half Pound Burger, Lobster BLT, Black & Blue Steak Hoggie
Dinner: Stuffed Hot Banana Peppers, Escargo, Bricks Buffalo Blue Chopped Salad, Chicken Sandwich, Fish Tacos, Main Street Meatloaf, Lobster Mac-n-Cheese, Atlantic Salmon, Mahi Mahi
Dessert: Gelato, Chocolate Melting Cake, Key Lime Pie, Creme Brulee, Peanut Butter Pie, Ice Cream Sundae
The treats don't end here! There are, of course, a variety of delicious drinks available at O'bricks Irish Pub and Martini Bar. Are you in the mood for a martini? Consider ordering a Cosmopolitan, Sour Appletini, or Banana Creme Pie Martini. Is wine more your forte? Check out the various options offered, including sparkling wine, Sauvignon Blanc, Pinot Grigio, Rose, Merlot, Chardonnay, and Zinfandel. If you are in the mood for beer, there are also drinks for you. Choose from favorites like Bud Light, Guinness Draught, Murphy's Irish Stout, Newcastle, Black Castle, New Belgium Flat Tire, and much more. You are sure to be satisfied with all that O'bricks showcases.
Are you planning to be the designated driver for Saint Patrick's Day this year? Upgrade your vehicle beforehand so that you can cruise through the city and visit these Bradenton bars in style. Head over to Hendrick Honda Bradenton for the perfect Honda car, truck, or SUV. Our professionals are ready to get you into the vehicle you've always wanted.