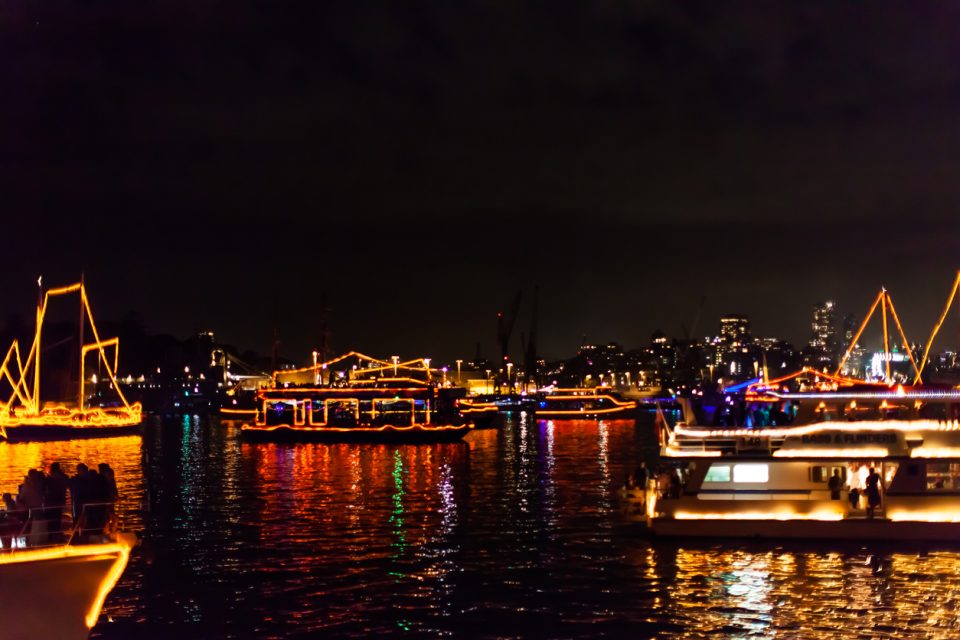 If you're a Florida resident, you're probably aware that the holiday season is quite different for your state. In fact, we're willing to bet that residents of other states who always see snow would trade it just to be surrounded by the beach! After all, you trade snow for sand. Despite this, there are still many ways to enjoy Christmas at the beach and on the water. This year, you and your family will have a blast when you attend the 33rd Annual Sarasota Holiday Boat Parade of Lights.

More Info About The Event
The Holiday Boat Parade of Lights will be held on Saturday, December 8 from 6:00 p.m. to 9:00 p.m. For those of you who wish to see the exuberant and bright lights, you'll want to find a great spot to watch! Some of the best places to see the show include:
Marina Jack Restaurant
Bay Front Park
City Island
Centennial Park
The event will soon be upon us, so be sure to reserve a table at the Marina Jack restaurant to get premium seating for the event. To reserve a table, be sure to call Anne Camire at (941) 365-4232. Watch the parade from inside or bundle up and view the lights from one of the parks. Your children are certain to love seeing the flickering lights from the boats scatter across the water. Add a bit of magic to your lives this Christmas and attend the 33rd Annual Sarasota Holiday Parade of Lights!
You might also like: Restaurants That You've Got to Try Near Bradenton, FL
While in Bradenton, Florida
If you're looking for a car this Christmas, be sure to stop by Hendrick Honda Bradenton. At our dealership, we offer an extensive selection of new and pre-owned automobiles. We know how important it is for shoppers to have a diverse selection to choose from. That's why we happily offer a wide variety of options just for you!
On top of that, we provide drivers with plenty of opportunities to save big. That's right – we offer countless deals and specials. The catch? Our special offers are for a limited time only. The prices you see on our site today could be gone tomorrow, so don't wait. You don't want one of our amazing deals to slip through your fingers! Come see us.
We are conveniently located at 5515 14th Street West, Bradenton, FL 34207 which means residents of Parrish, Sarasota, and Memphis are just a short drive away. Once you arrive, our friendly team members will be more than happy to show you around and sit down with you to go over your options. In addition to this, we'll answer any questions you have and let you take a test drive. Get behind the wheel of a new Honda today! We look forward to seeing you soon.