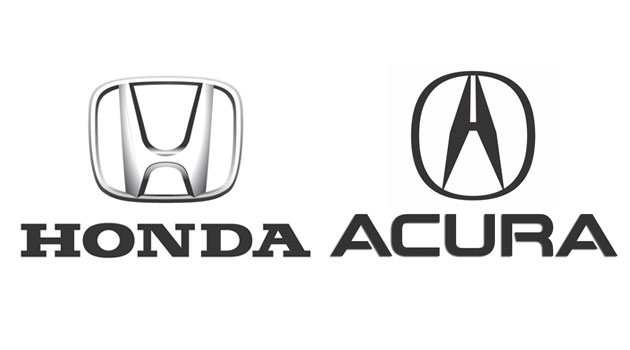 One of the most-asked questions we receive here at Hendrick Honda Bradenton is: What is the difference between your cars and the Acura lineup? Don't get us wrong. This is a rather difficult question to answer. On the surface, both of these lineups bear striking similarities to the point that sometimes they are indistinguishable. It makes some buyers question why they would spend $35,000 on an Acura when they can get the same experience from a fully-loaded Honda. But there is a lot more going on than meets the eye.

A Brief History of Acura
One of the first things you should know is that Acura is a member of the Honda corporation. Founded back in the 80s to allow Honda to take advantage of the luxury market dominated by the likes of Mercedes-Benz and Lamborghini, Acura started off with a bang, easily exceeding sales from the established luxury brands of the time. But at its core, Acura cars are still built with Honda levels of quality. However, there are subtle differences between the two lineups: Acura's are built for comfort, Honda's for function. Let's take a look at a couple of models from the 2013 model year, the Acura TL and the Honda Accord EX-L.
Acura Comfort
The Acura TL is the epitome of luxurious comfort with many features available automatically that you can't get with its Honda counterpart. The biggest difference in this field is the seat design. Acura models come with power seats standard on all models with a wider range of motion than you can get with a Honda. Those seats are also heated and cooled according to the driver's wishes, so you can always drive in comfort. This comparable Acura model also comes with a 6-disc CD changer and DVD-Audio, giving Acura passengers and the driver more entertainment options.
Honda Function
The Honda, as mentioned earlier, was designed with function in mind. The Honda Accord is not meant to be a luxury car. Rather, it's built and priced according to the needs of the working class. It is designed to have a more spacious interior, as families are more likely to be transported in a Honda than an Acura. The Accord also comes with more cargo space and a superior gas economy due to the lighter design.
If you have more questions about how Hondas differ from their luxurious brothers, come on down to Hendrick Honda Bradenton and speak to one of our representatives.