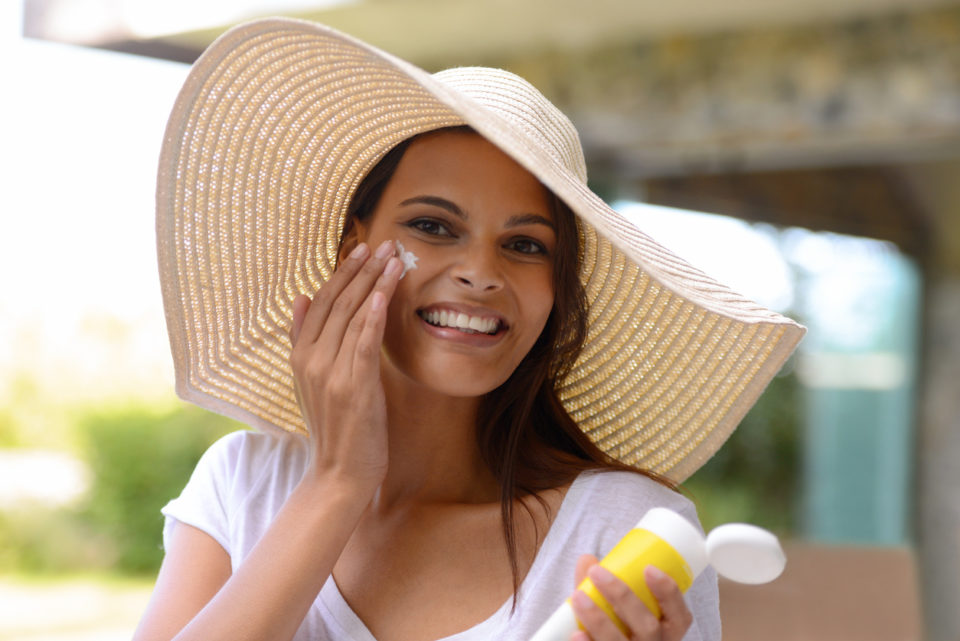 For many, long days spent at the beach are a highlight of the summer months. But too much exposure to harmful rays can quickly turn a day of fun in the sun into a night of painful misery, not to mention the potential long-term effects. Here are a few ways you can stay safe while enjoying your time in the sand.

Slather Yourself in Sunscreen
A sunscreen with a sun protection factor (SPF) of at least 30, that protects against both UVA and UVB rays, is the minimum recommendation when going out into the sun. You should apply sunscreen about 20 to 30 minutes before you go out and make sure to cover any skin that will be exposed. Don't forget about areas like your ears, the scalp where your hair is parted, and the tops of your feet. Use a lip balm with SPF as well. Reapply every 90 minutes or so, especially if you've been in the water.
Cover Up When Possible
Physical barriers like umbrellas, clothing, swimsuit cover-ups, and hats also serve as a buffer against the sun's rays. And there are many on the market that even offer built-in UV protection. However, it's still important not to neglect sunscreen, as sand is highly reflective. So the sun's rays can essentially still get to you from any angle, even when you think you're shaded.
Head Inside for Lunch
The sun's strongest rays reach us between noon and 2 p.m. So it's most important to make sure you're protected during those hours. It's a good time to seek some shade or retreat into the air conditioning for a lunch break. If you do choose to stick it out on the beach, make sure you reapply sunscreen often.
You might also like: How to Maintain Your House During Hot Humid Florida Summers
Stay Hydrated
Not only can sun exposure take a toll on your skin, the heat and resulting sweat can rob your body of fluids and electrolytes. Make sure you're drinking plenty of water, or opt for a beverage that provides extra hydrating benefits. Some good options are coconut water, sports drinks, or natural fruit juices. Not all liquids are created equal, though. Keep in mind that sodas, coffee, and energy drinks can actually have the opposite effect and leave you even more dehydrated. Also, consider snacking on juicy fruits like watermelon, grapefruit, and pineapple.
If you've planned some fun in the sun, make sure you sunbathe wisely. Your skin will thank you!
Disclaimer: The stock image is being used for illustrative purposes only, and it is not a direct representation of the business, recipe, or activity listed. Any person depicted in the stock image is a model.