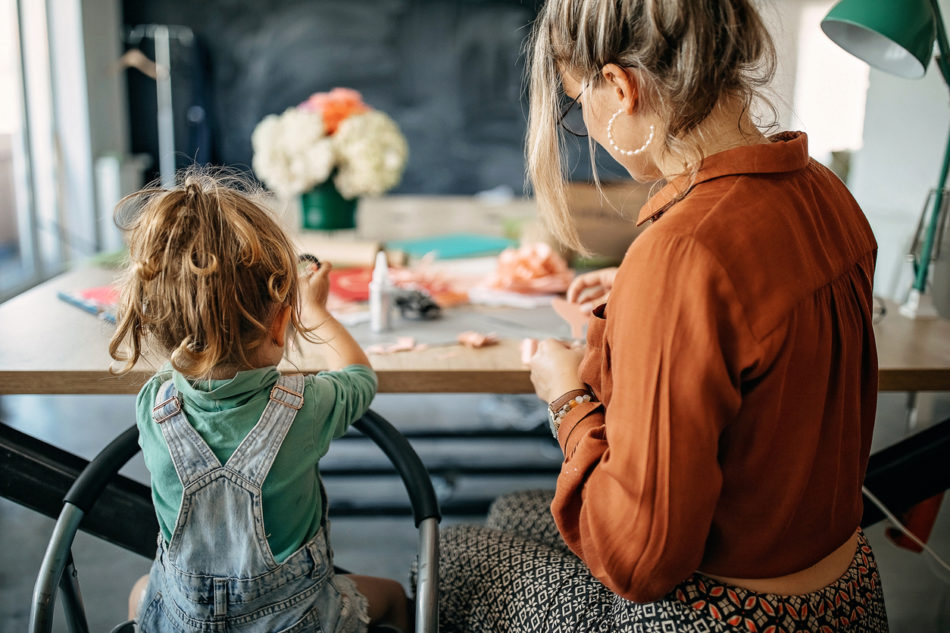 Even in the summertime, sometimes you need a fun craft indoors. When it's too hot or a rainy day comes along, you want something that will entertain the kids for hours. Finger painting not only keeps little hands busy but also helps children practice their motor skills. You can fire up their creativity and start them on the road to art discovery, and they'll love the feel of the paint and the fun of the mess. On the next hot summer day, try some of these finger painting ideas with your kids.

Give a Hand
There are lots of ways to finger paint. Show your kids how to use the whole hand and arm to create shapes. You can craft a series of trees, with the hand and arm acting as the trunk and branches. Next, fingertips in different colors complete the tree leaves. Encourage kids to do a series of the different seasons. Kids can also create unique flowers with their handprints. For this, have several bright colors on hand. Then, kids can place their hands in the paint and press them on paper. Finally, add some green stems and leaves.
Stomp Your Feet
Clear some space or put down some plastic and get those feet involved. Kids can carefully dip their feet, or you can help by painting the foot and pressing the paper to the foot. Right and left footprints close together to form pretty flowers. Or, an upside-down footprint turns into a rocket ship with some painted or cut-out construction paper triangles. Then, add pom poms, stickers, or glitter to take this rocket ship out of this world.
The Tips of Their Fingers
Tiny fingertips can craft grand masterpieces. For example, make finger-painted dandelions pop by using white paint on brightly colored paper. Teaching kids to only use their fingertips helps them to learn control. Next, draw a beehive shape on paper and have them paint yellow dots inside to make a sweet home for finger-painted bumble bees. Additionally, you can use fingertips or even bubble wrap to make the beehive, and thumbprints form the bodies of the bees. Finally, use a black marker for the stripes and wings.
Hands in the Ocean
Turn handprints into fun fish and undersea scenes. The palm of the hand becomes the body of the fish, and the fingers turn to fins. Wash their hands and let them use their fingers to paint trailing seaweeds in the background. Then, fingertips in white or light blue paint can add bubbles or pearls to the story. Finally, for tinier fish swimming by, thumbprints work well. Have them start with one central shape and build the underwater picture around it.
You might also like: The Honda Military Appreciation Offer Can Help You Save Big
Fun and Active Indoors
Summers are often all about getting outdoors, soaking up vitamin D, and lots of fresh air. But sometimes, it's nice to take a short break and get creative indoors. On those rare, stormy days or when you need a break from the blistering heat, try some finger-paint crafts. You'll love seeing all the wonderful things your budding artists create.
Disclaimer: The stock image is being used for illustrative purposes only, and it is not a direct representation of the business, recipe, or activity listed. Any person depicted in the stock image is a model.