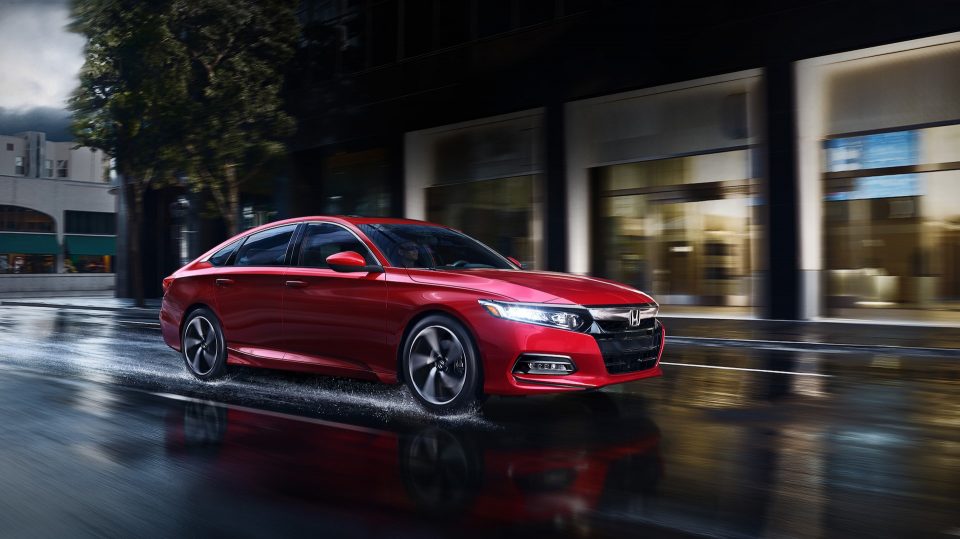 The legendary Honda Accord is a pillar of the midsize sedan automotive class. Why? Among the laundry list of reasons, the main ones are probably its quality, reliability, and value. This is a car that cares about the comfort, safety, and convenience of its occupants. The modern-day Accord is the perfect way to showcase this iconic car's strong suits. Combining unflagging practicality with striking style both inside and out, the 2020 Honda Accord is living proof that a sensible family vehicle doesn't have to be boring. In fact, this one is anything but.

Exterior Appeal
Most people don't automatically think of the word "stylish" when asked to describe a midsize sedan. But maybe they would if it were the 2020 Accord they were envisioning. This car is far from vanilla, even in its practicality. Leading with a bold and aggressively designed front grille, the latest Accord sports dynamic lines and a sleek profile that gives it aerodynamic good looks. And if you were to look at the 2020 Honda Accord next to some of its class compatriots, you would see why the Honda superstar is such a hot pick. The Accord shines while other vehicles of this breed struggle to set themselves apart in terms of aesthetics.
Interior Comfort
Comfort is key to getting the maximum enjoyment out of your vehicle. The 2020 Accord makes sure that occupants (drivers included) get plenty of space, cushy but supportive seats, and much more. The cabin is awash in premium materials that you can upgrade to include things like leather upholstery and heated and ventilated seats. But comfort isn't all about how you feel. Entertainment is important. The 2020 Accord comes equipped with a host of smartphone connectivity and audio features that will help you and your passengers enjoy every drive to its fullest.
You might also like: Head to Head Battle: The Accord vs. The Camry 
Your Accord Awaits
There's much more to love about the 2020 Accord, from its cushiony-soft ride quality to its ample cargo space, advanced safety suite, and amazing value. And if you want to find your perfect trim at a price you'll love, turn to Hendrick Honda Bradenton and check out the ones we have in stock. Our online inventory is the best place to start, and we're standing by to show you how rewarding and exciting it is to buy your new car from us!