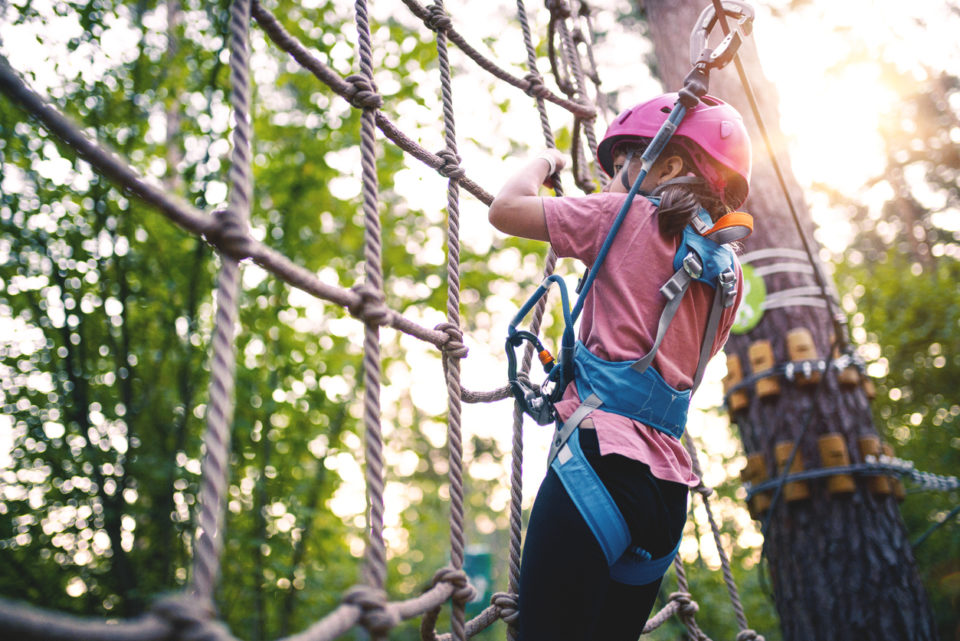 When you're looking for a way to add a little adventure, then check the TreeUmph! Adventure Course in Bradenton. No matter if you're looking for a thrilling climb or an easy-going experience, this Adventure Course has what you're looking for in your next adventure. This is definitely an awesome experience; just waiting for you to conquer it. The TreeUmph! Adventure Course opened its doors in 2012 and continues to provide its community with an inspiring and fun adventure that the whole family can enjoy. They have mild course and full-tilt, intense workouts 60 feet in the air.

Easy Climbing Levels
The TreeUmph! has several climbing courses to accommodate all climbers. For those looking for easy to moderate climbing there is the Climb On and Scramble courses. The easy Climb On is designed to help you get your bearings. It also helps prepare you for the more challenging climbs above you. You will find footbridges, a little swing challenge, a V net walkway, and a low-speed zip line on this course. If you consider yourself a moderate climber, the Scramble is the course for you and literally one notch above the Climb On course. This course provides cable walkways, climbing walls, hanging barrels, a unique twist bridge, swinging logs, and two zip lines.
Challenging Climbing Levels
If you are ready to up the challenge, then TreeUmph! has some courses catered to your adventurous side. The Ascend course puts you higher in the sky with many more fun activities for you to enjoy, like footbridges, U ropes, suspended logs, and the "Leap of Faith." The Lead course is a bit more difficult. This course is for the more experienced climbers and includes crossing the longest bridge in the park, an airborne skateboard, and over footbridges full of surprises; you'll also have to travel the tops of suspended vertical logs, traverse suspended climbing walls, test your strength on the hanging ladders, two zip lines, and swing like a monkey on a vine on Jane's rope. For something that is described at extremely exciting, the Summit will work up a sweat with cargo nets, Xtra long logs, Man Makers, swinging rings, vertical logs, and more.
Zip Lines
If you are done with climbing, then you may want to try the available zip line. If you are looking for a fun and exciting way to get back to base camp, hop on the Triumph Zip Line and hold on because this is one thrill you will not want to miss out on. Your littles can even test their bravery on the Children's Ape Out. You must be 15 feet tall and between the ages of 5 and 8 to climb this course. Parents can climb with their children and cheer them on from the ground. This course has swinging logs and suspended wooden tunnels, bridges and nets, and seesaws in the trees. The kids even get their very own zipline.
You May Also Like: Get Your Car Detailed So It Looks Its Best
Go Climbing At TreeUmph!
If you're ready to go on your next adventure, then head to the TreeUmph! Adventure Course for an unforgettable experience. There's a climbing level for everyone, so everyone can feel comfortable as they climb the course. Get immersed in nature as you work through this fun adventure course that will give you a sense of pride and accomplishment when you've finished.
Disclaimer: The stock image is being used for illustrative purposes only, and it is not a direct representation of the business, recipe, or activity listed. Any person depicted in the stock image is a model.