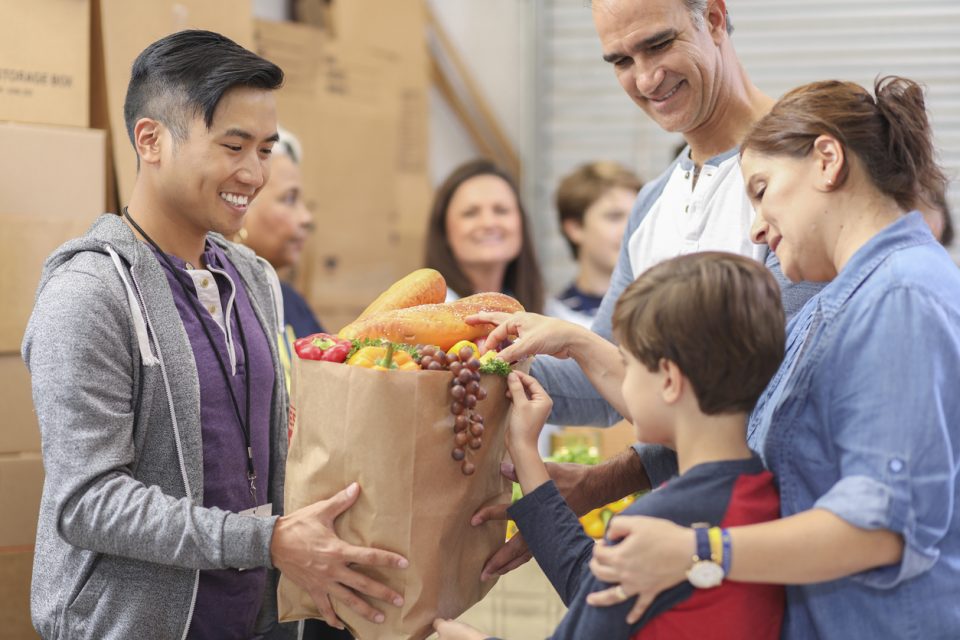 In the 10-county area of West Central Florida, there are thousands of food-insecure families. In order to combat that number, Feeding Tampa Bay works to provide food to those families, because no one should go hungry. Their goal, which is stated on their website, is to change lives one meal at a time by leading the community in the fight against hunger.

Facts
Would you be surprised to learn that 60% of the population in West Central Florida is eligible for food stamps? There are even students who don't eat during the day on weekdays simply because they can not afford to. If you are bothered that one in six people in our region is hungry every day, see below on how you can help change these numbers!
Programs
While Feeding Tampa Bay has many, many different programs, two worth mentioning are the Backpack Program and Trinity Cafe. The backpack program provides easy-to-process meals and snacks to students who are at risk of going hungry on days when they are not in school. The Trinity Cafe is a free restaurant for anyone in need of a healthy 3-course meal. These plus other programs are ensuring hungry people in the area are being fed.
How To Help
If you feel the need to help, there are two main ways you can get involved ⁠— by donating or volunteering.
Each donation plays an important role in the foundation, and no amount is too big or too small. With each dollar donated, Feeding Tampa Bay is able to put food on the table for hungry families in the area, specifically 10 meals for each dollar. How amazing is that? You have the option to give a one-time gift, or also sign up to give monthly. Learn more about donating here.
Volunteering can also make a huge impact. There are many hands-on opportunities, including sorting non-perishable goods, packing produce, building boxes, stocking shelves, and filling pallets. You can volunteer at any age and at any time of the week. Just reach out and see what is available near you! Groups are encouraged to reach out to volunteer@feedingtampabay.org or call 813-254-1190 ext. 207.
You might also like: Get A Frozen Treat Near Bradenton
How To Get Help
If you're experiencing food insecurity yourself and are looking for help, there are many opportunities for Feeding Tampa Bay to offer you help! From mobile pantries to the Charity Market to the Trinity Cafe and snap assistance, there are ways for you to get food or have it brought to you.