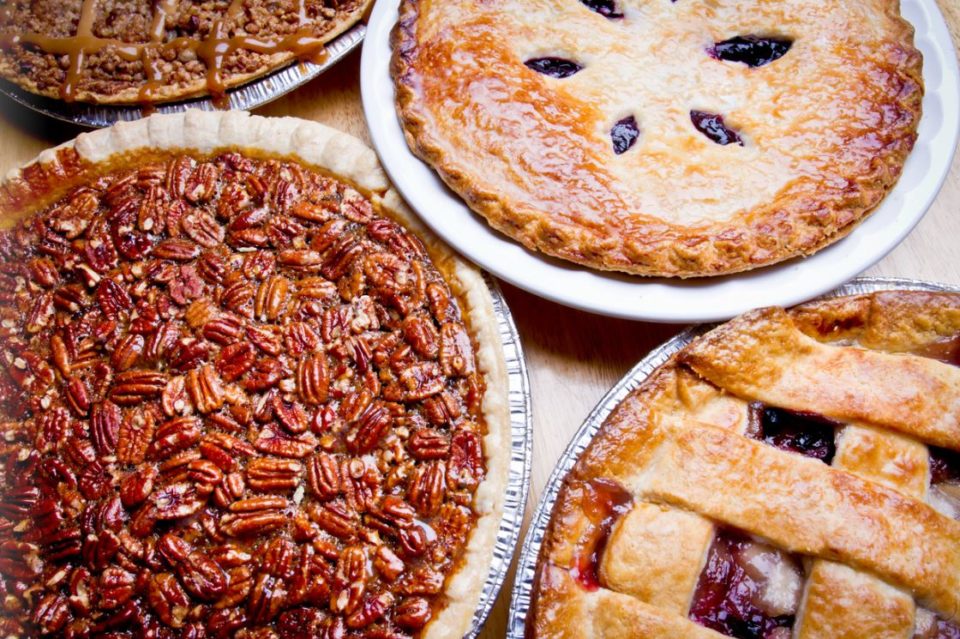 This time of year it's hard to tell what season it is! The weather is cooling off, but the days are still long and bright. This lack of seasonal identity can make it difficult to decide what you want to cook. No worries, we have nine pie ideas that will incorporate the best parts of September, whether you're a summer-lover or desperately awaiting the colder months. There's something for everyone here!

Last Days of Summer
Not ready to give summer up just yet? We understand! Here are a few pie ideas with recipes linked so you can try them for yourself.
Lime Tart
Get a burst of berry goodness when you pile blueberries and blackberries on top of this delicious lime tart! It's simply sour and sweet.
Lattice-Top Nectarine-Blackberry Pie
Another delicious treat full of sour berries. If you want a warm, refreshing slice, this is your best bet.
Gluten-Free End of Summer Pie
Bet you didn't think there'd be any allergy-friendly options here! Hopefully, this is a sweet surprise. Get a taste of summer before it flees — without the stomach ache.
Plum-Blackberry Streusel Pie
Hear that crunch? That's the sound of this delicious streusel pie. This is the perfect contrast of sour and sweet, and smooth and crunchy.
You might also like: Check Out The 2019 Honda Pilot
A Taste Of Fall
Counting down the days until fall? Bring a little of the sights and smells into your home today with these ideas!
Paradise Pumpkin Pie
Cheesecake, pecans, pumpkins, oh my! Can you think of a better duo to start off the fall season? We didn't think so. This pie incorporates all of the best flavors.
Caramel-Walnut Pie with Dried Cherries
If you like your pies nice and crunchy, this is the one for you! This is a perfectly-sweet treat that you can make time and time again this fall.
Salted Caramel Apple Pie
This pie is even better than a classic caramel apple, and that is saying quite a lot. The ingredients are simple, but the taste is out of this world.
Deep-Dish Pumpkin Pie
Not your average pumpkin pie! This version is topped with a walnut crunch and cranberries. It's a Thanksgiving masterpiece.
Peach-Pecan Pie
A perfect transition pie with flavors from both seasons. Even though it borders on fall, it still has the sweetness of summer.
Disclaimer: The stock image is being used for illustrative purposes only, and it is not a direct representation of the business, recipe, or activity listed. Any person depicted in the stock image is a model.