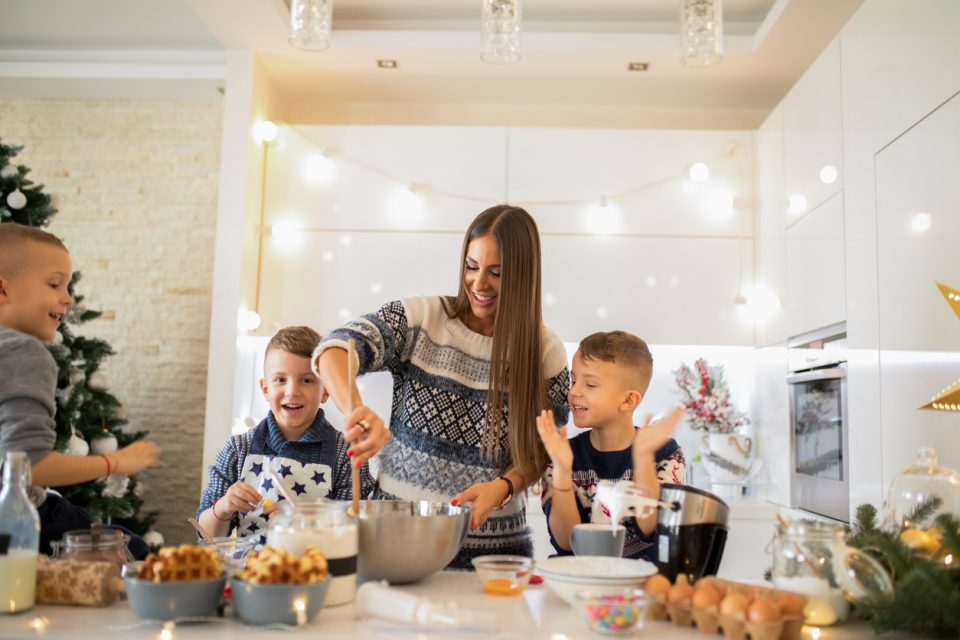 So, are you thinking about doing a bit of baking this year as the holidays roll around? That's a fantastic idea. But just because you want to spend some time in the kitchen doesn't mean you want to be trapped there for hours on end as you fiddle with tedious recipes. Well, you won't have to do that when you choose to bake these no-roll holiday cookies. Not only are they easy to make, but they're also delicious and pretty. So, don't waste any more of your time than necessary when it comes to making the most delicious holiday treats around. Just take a look at this recipe and get to baking.
What Do You Need?
Before you do anything else, you need to pick out the perfect ingredients. Wondering what you're going to need for this recipe? First, let's start with the dry ingredients. You need to get half a cup of granulated sugar, half a cup of light brown sugar, 1¾ cups of all-purpose flour, 2 teaspoons of cornstarch, 1 teaspoon of baking soda, and a quarter teaspoon of salt (you can add more or less depending on how you like it). You also need plenty of red, green, and white sprinkles to put on the top. Now, let's take a look at the wet ingredients you'll need. You need a half-cup of salted butter, 2 tablespoons of cream, and 1½ teaspoons of vanilla extract.
You might also like: Get A New Look At These Bradenton Salons
The Directions
First, you're going to want to beat the butter and sugars together. Then, add in your egg and vanilla and continue beating. You'll want to add your cream after that. When that is all thoroughly mixed together, it will be time to add in your dry ingredients. Make sure you do this slowly if you are using an electric mixer. Finally, you can add in your sprinkles at the end.
After you make your batter, make small balls of dough, and put them on a tray in the fridge. You'll want to leave them there for about three hours, but you can leave them for longer than that if you like. It's crucial that you don't forget this step, as it's essential in ensuring that your cookies don't burn or break once you put them in the oven.
Finally, heat your oven to 350 degrees Fahrenheit, and bake your cookies for about eight minutes. Check on them regularly to ensure that they don't burn.
And there you have it! With just a little work, you have some amazing home-baked cookies to share with your family and friends.