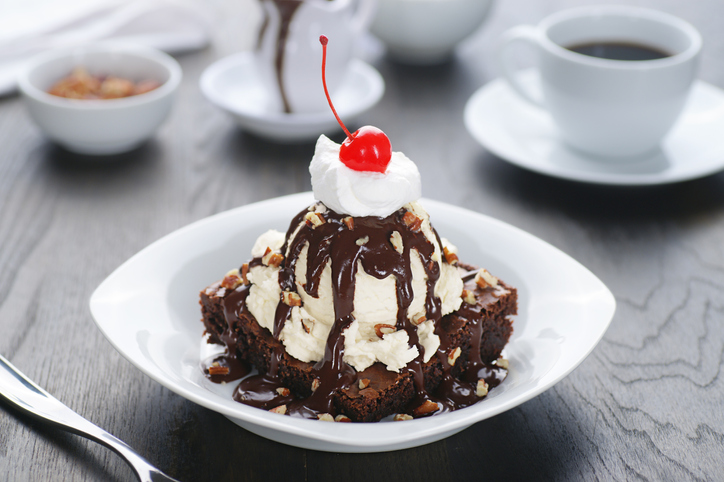 If you love delicious ice cream, there's just one place to go if you live in Bradenton or plan to visit. At American Honey Creamery & Coffee Co. in Palmetto, Florida, you can order all kinds of yummy things from the menu. Best of all, the owners make everything from scratch, so all of it is beyond fantastic.

The Back Story
As you'll discover, the business is unique in several different ways. It's owned by sisters Mindy and Ali. They grew up on a dairy farm in a small town of 4,500 people. They saw firsthand the hard work involved.
As a result, they learned to appreciate agriculture, especially anything grown locally. In addition, they understood the importance of patience, commitment, and serving the community. They also gained a passion for ice cream.
However, instead of buying it, they wanted to make it themselves. So, at the young ages of 16 and 18, they developed a business plan. After starting their business, Mindy and Ali sold homemade ice cream from a mobile truck. Several years later, they decided it was time to expand their business.
That's when they founded the American Honey Creamery & Coffee Co. Not only will you find the most delicious ice cream you've ever had, but many other menu items. Regardless, everything's made with the finest and freshest ingredients available. However, the sisters purchase as much as they can from local sources.
Delicious Ice Cream
You'll find a wonderful selection of menu items at the American Honey Creamery & Coffee Co. Even so, it's best known for delectable homemade ice cream. Below are the standard flavors.
Chocolate
Vanilla
Strawberry
Mint Chip
Cookie Dough
Coffee Oreo
Chocolate Peanut Butter
Cookies and Cream
Cotton Candy
Banana Brulé
Death by Chocolate
Country Roads
American Honey
Along with these ice cream flavors, you can order one of the many signature sundaes. Here are just two examples.
The Ring of Fire – This consists of American Honey ice cream served on top of a Southern-style biscuit. It's then topped with Mike's Hot Honey and vanilla bean whipping cream.
The Holy Heifer – Along with Cookies and Cream ice cream, it comes with warm peanut butter and hot fudge. The toppings include vanilla bean whipping cream and crumbles of Oreo cookies.
You can even have a sundae made to your liking. For this, you'll choose two scoops of ice cream, one sauce, and one dry topping. It also comes with whipped cream, and as a bonus, it'll have a cherry on top.
Additional Menu Items
It's easy to understand why so many people love the ice cream at the American Honey Creamery & Coffee Co. However, you can order many additional items. For example, you can choose from a nice selection of baked goods such as apple fritters, cookies, cream-filled Long Johns, and cake and yeast donuts.
You might also like: Enjoy An Adventure With AMI Paddleboards
Specialty Drinks
In addition to fresh-brewed coffee and tea, it serves latte, Frappuccino, and Cappuccino. Moreover, it has some specialty drinks. The Maple Leaf Latte is a popular choice. It has a unique blend of browned butter and pure maple syrup to a cup of latte. Moreover, people love the German Chocolate Latte with a combination of chocolate, caramel, and coconut.
Disclaimer: The stock image is being used for illustrative purposes only, and it is not a direct representation of the business, recipe, or activity listed. Any person depicted in the stock image is a model.