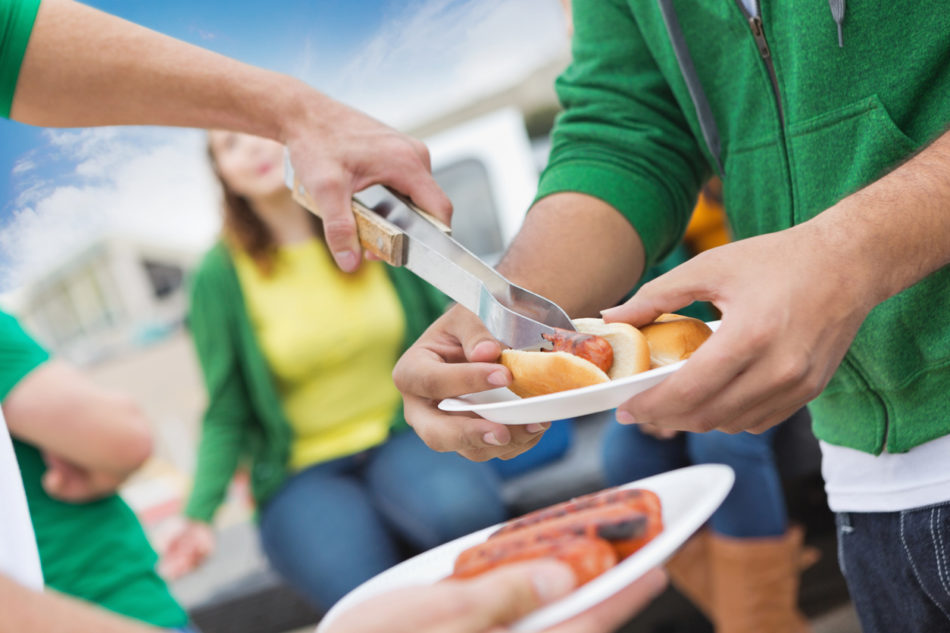 Are you gearing up for another thrilling football season? Between the gridiron action and tailgating, it's going to be epic. Before heading out, check out 10 tailgating safety tips that will protect you and your loved ones on game day.

1. Time Your Entrance and Exit to Avoid the Crowds
Parking lots get busy during tailgating events, so you need to be mindful of avoiding accidents. Arrive earlier than the start time so you won't have to play a game of Jenga to park your car. Also, wait until most of the crowd leaves before heading out.
2. Keep Your Grill Away From the Crowds
The best part of tailgating is eating delicious food. While your grill brings you lots of joy, it can be dangerous when tailgating. Keep it a minimum of 6 feet from vehicles, including your own, so it doesn't cause a fire.
3. Have a Fire Extinguisher on Hand
Even if you keep your grill away from combustibles, accidents can happen. Keep a fire extinguisher nearby so you can access it quickly if a fire erupts. Spraying the fire extinguisher might ruin your food, but it could prevent serious injuries or even death.
4. Stabilize the Grill
If your grill falls over while tailgating, someone could get seriously hurt. Thus, set your grill up on a flat surface and make sure it's stable before lighting it.
5. Clean the Grill
It's always a good idea to clean your grill before cooking anything. After cleaning, inspect it for bristles from the cleaning brush. If you cook with bristles on the grill, they could end up in your food.
6. Make Sure the Grill Is Always Attended
Kids and pets tend to run around while the adults talk football. You don't want them to bump into your grill, causing an injury, so make sure it's always attended. Also, if a child or pet gets too close, handle the problem before someone gets hurt.
7. Practice Food Safety
You don't want to end up with a nasty bout of food poisoning after tailgating, so practice food safety. Your cooking area should be clean and sanitary, and you need to make sure you cook each item thoroughly. Also, if food sits out longer than two hours, throw it away.
8. Wear Sunscreen
Florida is the "Sunshine State" for a reason. It's bright and sunny most days, so you need to protect your skin when tailgating. Lather up with sunscreen and bring it with you so you can reapply it as needed. Also, wear a hat and sunglasses for extra protection.
9. Bring a First Aid Kit
Hopefully, you'll have a fun, safe, and exciting day. However, cuts and scrapes can happen, so bring a first aid kit with you.
You might also like: Essential Car Care Tips For Living At The Beach
10. Grab Baby Wipes and Hand Sanitizer
Hamburgers and hotdogs are staples of tailgating events. Because you eat these foods with your hands, you need to make sure you're germ-free before digging into the grub. Have baby wipes and hand sanitizer on hand so everyone can wash up before eating.
Now you're ready to head out for some tailgating action. Keep these tips in mind while celebrating with friends on game day.
Disclaimer: The stock image is being used for illustrative purposes only, and it is not a direct representation of the business, recipe, or activity listed. Any person depicted in the stock image is a model.